Startups and enterprises analyse competition law to know what they are legitimately entitled to do and to continue doing business rightfully, especially when expanding into new territories, markets and products. However, unfair practices by competitors hamper business prospects and bully consumers into buying overpriced and substandard products and services out of compulsion. Thus, businesses must know the recourse in case competitors are pursuing illegitimate strategies. Similarly, lawyers working in competition law must possess the requisite knowledge and skills to protect their clients from the breach of competition code and defend the cases before the Competition Commission of India (CCI), when the situation demands.
This course explains the practical aspects of Competition Law. It focuses on good practice and practical examples, especially on the applicability of the substantive provisions relating to anti-competitive agreements and abuse of dominance. The course covers practical scenarios, legal aspects and procedures such that the learners are equipped to present and apply the learning in real-life situations.
COURSE OUTCOME
After completing this course, the learners will get acquainted with the following:
Provisions and concepts that fall under the Competition Act
Drafting of the Information Petition to be filed before the CCI in such a way that the CCI may refer the case to the Director General (DG) for investigation
Precautions to be taken while defending the enterprises during investigation before the DG
Challenging the investigation report submitted by the DG before the CCI
Course Outline
Module 1 – Introduction to Competition Law
Module 2 – Overview of the Competition Act, 2002
Module 3 – Inquiry by the Competition Commission of India: Pre-Investigation Order to the Director General
Module 4 – Investigation of Information Petition by Director General
Module 5 – Inquiry by the CCI: Post Investigation Report by the DG
Module 6 – Conclusion
Certification Exam/ Assessment
CERTIFICATION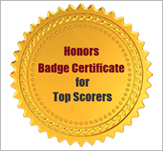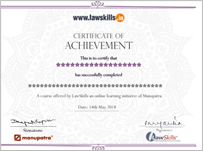 WHO SHOULD TAKE THIS COURSE
Practicing Company Secretaries
Charted Accountants
In-house Corporate Counsel
Consultants
Law and MBA (Marketing) Students
Entrepreneurs
Level: Beginner
Language : English
EVALUATION METHOD
Learners must attempt the exam at the end of the course and secure at least 50% marks to obtain the course certificate.
About the Author
Dr. Vijay Kumar Aggarwal, Senior Attorney, Advaita Legal and the team at Seth Dua & Associates (now, Advaita Legal). Dr Agarwal, is the Vice President of the Competition Law Bar Association, New Delhi. He is also the member of The Indian Law Institute (Deemed University), Delhi High Court Bar Association, The Indian Society of International Law and Ex-Hony. Secretary of the MRTP Commission Bar Association. Dr. Aggarwal is also a mediator at the Delhi High Court Mediation and Conciliation Centre. He is a Life Member of the Institute of Constitutional and Parliamentary Studies; The Bar Association of India, Supreme Court Lawyers' Chamber; The International Centre for Alternative Dispute Resolution.
© Manupatra Edutech Pvt. Ltd.