They say inventing something is extraordinary; but to get the work patented, you need to be a genius. This sums up the significance, technicalities and complexity of the patent filing process. There have been several instances of applications not being admitted due to non-patentability of the product or losing a patent to someone else because of missing a deadline. Being prepared for these situations in advance enables the applicant to be well equipped at every step of the procedure, from appropriate patent search to filing requirements. While some inventors choose to undertake the procedure themselves or through a company they work for, some choose to engage an expert. Thus, whether you are an individual, company or a lawyer, it is important for you to be thorough with the legalities of patent filing.
This course provides learners with a knowledge base that can help them understand various aspects of patent laws in India; including, but not limited to, identifying patent publications, filing a patent application, patent extension or removal, nature of patents, etc. The course has been designed by professionals with expertise in patent laws to ensure that learners become well-versed with every aspect of the procedure. Further, the course is filled with examples, flow charts and case studies to present information in a lucid manner while preparing the learners for different situations. Obstacles and challenges that a patent applicant might face during the filing procedure are detailed, along with remedies to curb them.
Course Outcome
After completing this course, you will be able to:
Examine various intellectual property rights and their scope and review the development of patent law in India;
Analyze the concept of patentability and legal requirements for filing a patent and conduct patentability search;
Formulate Patent Applications and classify and use correct forms and documents for submission in Patent Application filing;
File Patent Applications and get Patents from the Patent Office.
Course Outline
Module 1 – Introduction to Indian Patent System
Module 2 – Preparing a Patent Application
Module 3 – Filing A Patent Application
Certification Exam/ Assessment
CERTIFICATION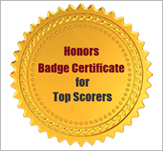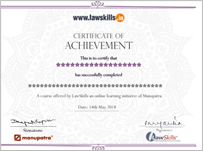 Who Should Take This Course?
Inventors
Entrepreneurs, Startups & MNCs
Legal Consultants, Advisors & Lawyers
Law Students and Researchers
Other stakeholders interested in Patent Filing Procedure in India.
You do not have to be a lawyer to take this course
Level: Beginner
Language : English
Evaluation Method
Learners must submit all assignments and secure at least 50% in Certification Exam at the end of the course to obtain the course certificate.
About the Author
Ruby Prasad works as a Freelance Attorney and has over 8 years of experience in leading and managing varied legal projects. The projects undertaken by her pertain to patents filing and trademarks docketing, legal research, contract review, abstraction and contract management, legal publishing and legal content management. Ruby has worked with India's leading legal services providers and IT consulting companies like Mindcrest, Wipro and Infosys. During her association with these companies, she developed innovative legal solutions for US Corporations and law firms spread globally, handled transitions, quality, training and process improvement initiatives for complex legal projects.
Ruby holds a degree in law from India's premier institute, ILS Law College, Pune, India. She also has a Bachelor's degree in Socio-Legal Sciences and a diploma in Corporate Law from ILS Law College.
Video Lectures by Advocate Avani Bansal, Supreme Court of India
© Manupatra Edutech Pvt. Ltd.