In India, an aware consumer is still far from being empowered. Cut-throat competition coupled with the greed to be the first, has led manufacturers, sellers and service providers deliver poor quality products and services, often followed with unethical practices to run away from responsibility. Although Consumer Protection Act, 1986 gives consumers the legal weapon to protect themselves, lack of guidance and clear understanding of the procedure to be adopted render consumers helpless. Thus, despite the intent, they are unable to seek redressal under the Act.
This course makes aware consumers empowered. It helps lawyers and law students get familiar with the detailed procedure to file a consumer grievance, process of approaching a Consumer Forum, detailed descriptions of laws that are applicable, accompanied illustrations and case studies to facilitate understanding.
Course Outcome
After completing this course, you will be able to:
Define provision under the Consumer Protection and Right to Information Act and apply them to situations accordingly
Draft a consumer complaint with ease
Confidently approach a Consumer Forum and get aware of the redressal mechanism
Weigh-in on the cost-benefit analysis
Course Outline
Module 1 – Introduction to Consumer Protection Law
Module 2 – Consumer Protection in India
Module 3 – Establishment and Functions of Consumer Protection Council
Module 4 – The Consumer Protection Act, 1986
Module 5 – Consumer Grievance Redressal Mechanism
Module 6 – District Consumer Protection Forum
Module 7 – State Consumer Dispute Redressal Commission
Module 8 – National Consumer Dispute Redressal Commission
Module 9 – Consumer Protection in Relation to Different Sectors of Economy
Module 10 – How to Prepare and Submit a Complaint to a Consumer Forum – Case Study
Certification Exam/ Assessment
CERTIFICATION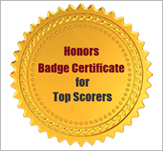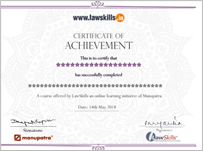 Who Should Take This Course?
Consumers
Organisations Rendering Services and Products
Lawyers
Law Students
Other stakeholders interested in consumer laws.
Level: Beginner
Language : English
Evaluation Method
Learners must submit all assignments and secure at least 50% marks in Certification Exam at the end of the course to obtain the course certificate.
About the Author
Premalatha S.
is an Advocate and a Legal Consultant with over 13 years of vivid experience. She has done substantial practice in various agencies of law and justice including The High Court of Karnataka, Trial Courts, Motor Accident Claims Tribunal, Consumer Forums, Debt Recovery Tribunal, the Karnataka Administrative Tribunal, Labour Court and Quasi-judicial authorities and Alternate Dispute Mechanisms. Currently, she is heading a consultancy firm providing legal services with professional advice to a wide range of clients comprising individuals and companies in the arena of consumer protection, property transactions, family matters, alternate dispute mechanisms, banking and insurance, legal compliances and so on.
Video Lectures by Advocate Avani Bansal, Supreme Court of India
© Manupatra Edutech Pvt. Ltd.