The unbridled growth of information technology (IT) poses challenging questions to businesses and law makers on issues such as jurisdictions, intellectual property rights, outsourcing activities of businesses, data protection, etc. Further, with the unprecedented growth in the number of internet users, offences like identity theft, data theft and breach of privacy are on the rise. To deal with the unique challenges posed by the developments of information technology, lawyers, consultants and businesses need to have a thorough understanding of Information Technology Act, 2000, the best practices being followed, industry perspectives, etc. and develop such skills that help them advise clients on matters pertaining to IT.
This course enables the learners to provide practical, comprehensive services and advise clients on legal, regulatory issues and best practices relating to technology contracts and cyber-crimes. Learners will know the basic framework of IT Laws and the issues which counsel will have to consider while drafting, reviewing and negotiating agreements related to IT services.
COURSE OUTCOME
After completing this course, you will be able to:
Explain the relevant legal and regulatory framework for IT transactions
Draft, negotiate and review technology related agreements viz. Master Services Agreement, Website Development and Hosting Agreements, Payment Gateway Agreements, Service Level Agreements, Terms of Use, other IT outsourcing agreements, etc.
Perform legal due diligence for online businesses
Recognise different forms of cyber crimes and legal procedures, best practices, etc., to deal with such offences and procedures for dealing with electronic evidence
Advise clients on issues relating to protection, transfer and storage of data, including drafting of privacy policies (for employees and customers), policy for electronic communication and computer use, confidentiality clauses and agreements
COURSE OUTLINE
Module 1 – Understanding Cyberspace
Module 2 – Digital Signatures
Module 3 – Security issues and Intermediary Liability in e-Commerce
Module 4 – Taxation Issues in Cyberspace
Module 5 – IPR Issues in Cyberspace
Module 6 – Privacy and Data Protection
Module 7 – Cyber Crimes
Module 8 – Conclusion
Certification Exam/ Assessment
CERTIFICATION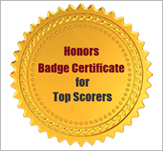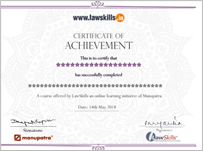 WHO SHOULD TAKE THIS COURSE
Digital Businesses
Legal Consultants and Advisors
Lawyers
Law Students and Researchers
Other stakeholders interested in information
technology and data protection.
You do not have to be a lawyer to take this course
Level: Intermediate
Language : English
EVALUATION METHOD
Learners must submit all assignments and secure at least 50% marks in Certification Exam at the end of the course to obtain the course certificate.
About the Author
Shehnaz Ahmed is Senior Resident Fellow at the Corporate Law and Financial Regulation vertical at Vidhi Centre for Legal Policy, an independent legal policy think tank doing legal research and assisting the Government in making better laws. Prior to joining Vidhi, she was a partner at Zeta Law Chambers, a law firm based out of Noida. She has more than 5 years of experience as a transactional and litigation lawyer. Prior to co- founding Zeta Law Chambers, she had worked with the Financial Regulatory Practice team at Amarchand & Mangaldas & Suresh A. Shroff & Co., Mumbai and the dispute resolution team at Jyoti Sagar Associates, New Delhi. Her core practice areas include information technology laws, data protection laws, payment system laws, real estate law, etc. She has been primarily involved in advising online marketplaces/ intermediaries/ e-commerce companies, payment gateways, etc., on various legal and regulatory issues.
© Manupatra Edutech Pvt. Ltd.