Judgments interpret the law and, sometimes, even make laws. Thus, there is perhaps nothing more important for law students, lawyers and judges than to have the ability to closely and critically read judgments – often, many of them in a very short time. Reading case summaries and notes does not suffice in acquainting them with the applicable law; it merely tells them the holding in a particular case. Thus, judgment reading has no substitute.
This course apprises you with ways to read, understand, interpret and use caselaws/judgments in the most efficient and targeted manner. It acquaints you with smart and productive ways to read judgments, thus helping you cut down on the number of long, tedious hours wasted in deciphering lengthy texts. Further, the course explains how to identify judgments through their citations and where to find these judgments in law reporters, online databases, etc.
COURSE OUTCOME
After completing this course, you will be able to:
Understand the importance of judgments and the reasons for reading judgments in the field of law
Decipher the various parts of judgments
Know the various law reporters, journals, online databases and how to find judgments
Identify how citations help in recognizing different judgments
Distinguish between different kinds of opinions – binding, persuasive, obiter dicta, ratio decidendi, majority opinion, minority, concurring and dissenting opinions, etc.
Know what to look for when reading a judgment.
COURSE OUTLINE
Module 1 – Introduction to Judgment Reading and its Importance
Module 2 – Sources of Judgments: Law Reports, Online Databases, etc.
Module 3 – Methods of Reading Judgments
Module 4 – Practical Guide to Understanding and Interpreting Judgments
Certification Exam/ Assessment
CERTIFICATION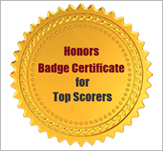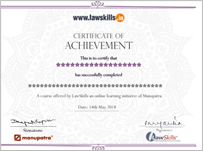 WHO SHOULD TAKE THIS COURSE
Law Students
Lawyers
Judges
Legal Researchers
Legal Academicians
Level: Beginners
Language : English
EVALUATION METHOD
Progress will be tested by way of quizzes and assignments at the end of each Module. Learners must attempt the exam at the end of the course and secure at least 50% marks to obtain course certificate.
About the Author
Stuti Joshi is an advocate and legal consultant. She graduated from Gujarat National Law University in 2014 and has completed her Masters in Constitutional Law. She has been associated with Manupatra as a consultant.
© Manupatra Edutech Pvt. Ltd.