Drafting and Conveyancing: A beginner's Guide
Legal drafting skills are of utmost importance to all lawyers but are often difficult to master. Despite the challenges of mastering the art, the most effective lawyers are those who actively implement strategies to improve their drafting skills. Drafting requires a host of skills to be effective. Lawyers need to have in-depth knowledge of the law, the ability to express abstract concepts, investigative instincts and ability to foresee future, and organisational skills. Thus, drafting is one of the most intellectually demanding of all skills lawyers require.
This course helps you enhance your legal drafting skills. It not only focuses on the theory of effective drafting guidelines but also provides relevant formats to assist in understanding practical application of concepts and develop necessary skills for drafting legal documents. The course is intended for all learners who desire to improve their ability to draft sharp and clear legal documents.
Course Outcome
After completing this course, you will be able to:
Analyse and apply general principles of drafting and conveyancing
Use effective writing techniques to draft different types of legal documents
Draft different types of Deeds including deed of sale of land, mortgage deeds, licence deeds, lease deeds, assignment deeds, trust deeds, partnership deeds and power of attorney deeds
Draft different types of contracts including commercial agreements, professional services agreement, employment agreements franchise, agency, dealership and distributorship agreements, intellectual property rights agreements, arbitration agreements, foreign collaboration and joint ventures agreements and real estate and tenancy agreements
Course Outline
Module 1 – General Principles of Drafting and Conveyancing
Module 2 – Drafting a Contract
Module 3 – Drafting Corporate and Commercial
Module 4 – Drafting a Deed
Module 5 – Drafting Miscellaneous Deeds
Module 6 – Drafting Miscellaneous Legal Documents
Module 7 – Conclusion
Certification Exam/ Assessment
CERTIFICATION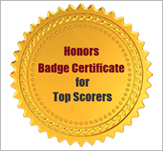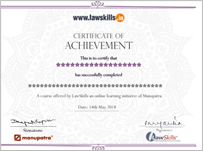 Who Should Take This Course?
Lawyers
Legal Advisors and Counsel
Law students
Judicial Assistants and Clerks
Company Secretaries
Charted Accountants
Level: Beginner
Language : English
Evaluation Method
Learners must submit all assignments and secure at least 50% marks in Certification Exam at the end of the course to obtain the course certificate.
About the Author
Manish Shrivastava, Managing Partner - Tulika Law Associate, is a practicing lawyer based in Delhi since the year 1999. He is a law graduate from University of Delhi, providing general counsel, advisory and litigation services on varied areas of law.
© Manupatra Edutech Pvt. Ltd.
Learners who viewed in this course, also viewed: